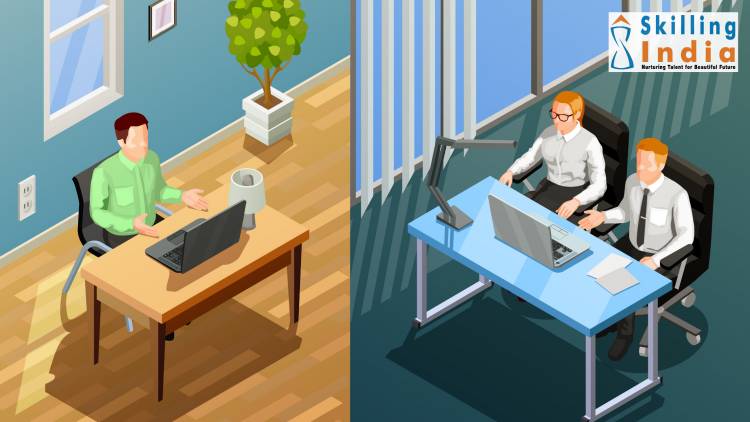 Tips for a Successful Video Job Interview
Training beforehand is the secret to a good video interview, so you avoid technical difficulties and feel comfortable with the process.
Keep in mind: a video interview holds as much weight as an in-person interview, so you'll want to make sure you're ready for remote interviews.
What to Expect
What do you anticipate during a virtual interview? Depending on the company, the video platform may differ, but a ResumeGo survey reports that employers usually use
Zoom: 43%
Skype: 12%
Google Meet/Hangouts: 19%
Microsoft Teams: 7%
Cisco WebEx: 5%
Other: 14%
If you've got several interviews in a single day, make sure to give yourself a time buffer in between so you have time to get ready for the next interview.
Advance Planning
Take the time for your interview to make plans beforehand. Everything will go smoothly in most cases, but if you practice in advance, it will be less stressful.
A day or two before the interview, do a practice run.
As if you were going to do the actual interview, check your webcam and any headphones or microphone. If necessary, use the same recording equipment that you'll be using during the actual interview. That way, you will not have any last-minute installation problems or password issues right before installing.
Your camera has to be at the level of the eye (not above or below). Unflattering double chins or weird shadows will result in a poorly positioned camera. To ensure that your sound equipment works properly,
Regardless of the place, make sure you submit any materials that the recruiter wants in advance (resume, portfolio, etc.).
Check Your Background
Look at the background that shows up during your test run in the video. Does it look cluttered or distracting?
Planning to keep the history clean. A plain wall, or an office-like atmosphere, is ideal. You may be able to choose an online background to use, depending on the video platform you're using.
Pay attention to the lights. Because it would leave your face in the dark, you do not want to have light sources behind you.
What to Wear
The perspective of the camera should show you from the waist up, so the actual focal point is your face. But if you have any chance of standing up, make sure your pants or skirt are professional. You don't want to be the person whose inappropriate dress for the interview is noted.
During the Video Interview
Make sure the table is clean and tidy, and your surroundings. You don't want the interviewer to get distracted. If you're a home interviewer, make sure you're in a quiet space with no barking dogs, kids, music, or other sounds.
Also to avoid being thrown off by emails or instant messages during the interview, switching off your phone and any warnings on your machine. Any noise in the room will pick up the microphone, so do not tap your pen or shuffle papers.
Make contact with the eye, and note, that means watching the camera (and not the picture-in-picture image of yourself).
During an in-person interview, adopt the same excellent pose you would use. Even with a decent Internet connection, stop doing a lot of hand gestures.
Click Here To See More