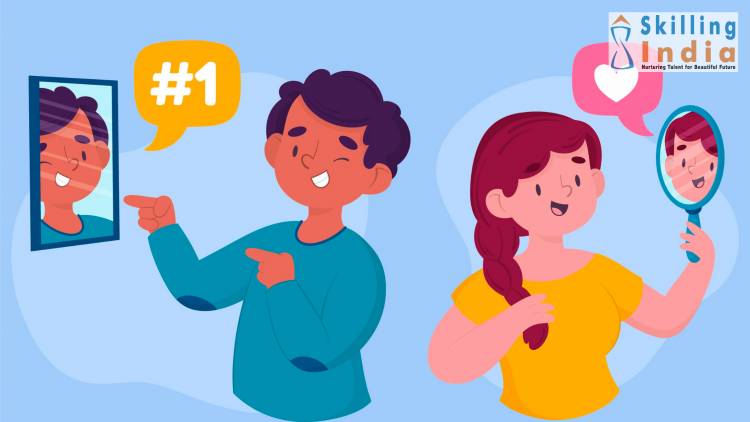 Quick Self-esteem Guide for teenagers: Dealing with self-esteem issues
Teenage is one of the challenging phases of life. Our body is evolving like an adult but our mind is still stuck in a teenage brain. When it comes to self-esteem in teens, they are often their worst critics. Most of the teenagers are highly influenced by their peers. It's quite evident in teenagers to feel inferior to their peers. In such circumstances, teenagers often feel low and get entangled in webs of self-doubt and low self-esteem.
Here are some tips and tweaks which can help in boosting self-esteem among teens.
Be with people who treat you well.
A few people act in manners that affect you negatively. Others lift you up by their words and actions. Figure out how to differentiate. Pick companions who assist you with feeling good about yourself. Discover individuals you can act naturally with. Be that kind of companion for other people.
Check out the voice in your mind.
Is it excessively critical? Are you sceptical about yourself? For a couple of days, write down the monologue you have with yourself. Make a checklist and ponder. Are these things you have written you'd say to a good friend? If not, modify them such that they're actual, reasonable, and kind. Peruse your new expressions regularly. Do it until it's all the more a propensity to believe that way.
Acknowledge imperfection.
It's always great to try and give your best. But have you started to chase perfection lately? If yes, then it's sort of an alarming situation for you. Acknowledge your best. Let yourself like that. If you think you need to learn and make yourself better, then learn and practice. Acknowledge your imperfection and work on it. Never feel low about the fact that you are not perfect.
Set objectives and work toward them.
If you want to like yourself, do things that are beneficial for you. Possibly you need to eat a more healthy and balanced diet, get more fit, or study better. Make an objective. At that point make an arrangement how to do it. Stick with your set routines. Keep tabs on your development. Be glad for what you've done as such far. Say to yourself, "I've been following my schedules to turn out to better than before each day. I like it. I feel I can keep it up."
Concentrate on what works out in a good way.
Do you talk about your problems? Getting caught up in problems is sometimes good. You yourself learn to tackle problems. Feel positive about your problems. Consider them an opportunity to showcase your problem skills. Don't feel bad or get pessimistic about problems. Take them positively and try to solve it yourself.
Give and take help.
Sharing and giving are one of the most ideal approaches to fabricate confidence. Mentor a schoolmate, help cleaning up your neighbourhood and work for a good cause. Help out at home or at school. Make it a ritual to be thoughtful and reasonable. Do things that do right by you of the sort of individual you are. At the point when you do things that have any kind of effect (even a little one) your confidence will develop.
For more personality development related articles and courseware, stay tuned with Skillinindia.
Click Here To See More