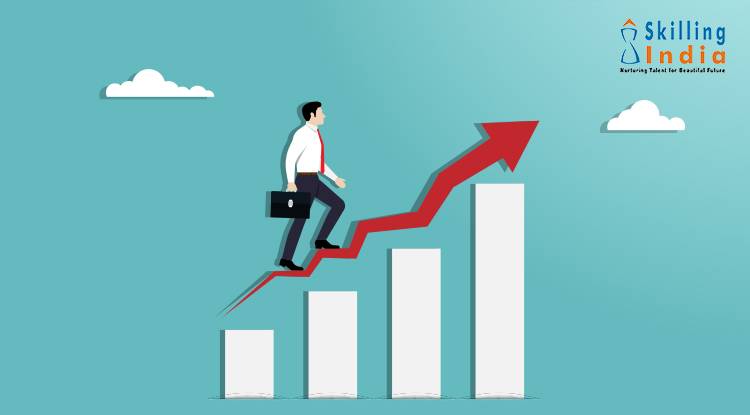 7 Key Tips To Improve Career Growth & Development
How often do you wonder and ask yourself "how can I improve my career growth" and develop it for a successful life? Do you wish to work for an MNC at a high-end job paying you well? If yes, then let me try you my friend there is nothing wrong with it. Having a successful career is very beneficial and profitable as it leads them to many lucrative opportunities. We are living in a fast-paced world where the status of an individual is governed by his/her social status and money and one needs to work his/her way up to raise their standard of living. Thus career growth and development are essential for the individual to achieve his/her career goals and desires.
If you are looking for some shorthand tips and tricks on how to enhance career development, then here are 7 point blank ways that will surely help you to improve your career growth. So hop on the ride of career success and enjoy the fruits of life!
1. Identify your goals
Before planning your career path, identify your goals. Finding your goals may be a challenging task and might consume most of your time but it is one of the most important steps to have successful career growth. By identifying the goals, an individual precisely knows what they want to achieve and drive in deep to look for solutions to create a fruitful route towards success.
2. Be curious
Be curious about the industry you are working in. Try to find some time and learn something new every week about your industry or company. This way you can end up learning new things which can be beneficial for you in the long run. It may also lead you to develop interests in other fields and topics also which is useful as well.
3. Curate your work
Do you remember which tasks you have handled single-handedly in the past year? Probably not, because you are not maintaining a sheet or a diary where you are writing your small accomplishments. There are a countless number of times when you would have worked on tasks which would have been appreciated but you have not recorded the same. Try to curate your work, this will act as a consolidated sheet that can be reflected upon in the future and can also act as a good resume source.
4. Listen carefully
Listening to others never hurts anyone. Even if you are well-aware of the situation or the topic, listening about topics, new opportunities will only increase your number of professional relationships. So if you are looking at how to enhance career development ways. Then listening is one of the best ways you can do it.
5. Read more
Spend some time reading books, blogs, and other relevant sources of information. Reading new things can not only improve your area of knowledge but also your vocabulary.
6. Network
With an enhanced amount of knowledge, the process of networking becomes smooth. Networking brilliantly is like leaving a positive impression on others. Attend various networking parties to increase your connections and opportunities.
7. Work-life balance
Hard work is like a stepping stone to career growth and development. But it doesn't mean you devote all your time to work-related tasks only. Try to have an optimum work-life balance. This way you can enhance career development in the best way possible.
Wrapping it up…
Building a career takes a lot of time and effort from an individual. If you are willing to come out of your comfort zone and spare some free time on learning new skills and polishing the old ones, then career growth and development are the outcomes you can expect. Just have the courage to try new things and be committed to following everything you have targeted. Remember, if you want to succeed in life, you've got to work on it regularly!
In the end, we will leave you with this quote:
"Success is legal until it becomes lethal"